Messages

5,101
Reaction score

9,694
Location
USDA Zone

9?
While many of you are enjoying spring and all the things that go with it we are now in late Autumn. The leaves have dropped off the maples so I've started the annual winter pruning. These are all older well ramified trident maples so I concentrate on removing long internodes, thinning new shoots to allow better space and light and removing thicker shoots at the ends of branches and closer to the apex.
Before and after shots of each tree.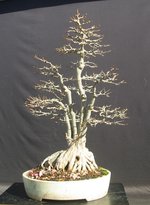 Fused trunk multi trunk root over rock.
Fused trunk multi trunk.
Older root over rock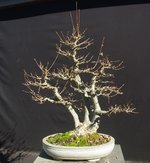 Another fused trunk triple trunk trident