Messages

5
Reaction score

5
Hello everyone
I'm relatively new to bonsai and have a few Japanese maples I've been growing in pots a couple of years.
Here is one of them I think its a 'Katsura' but could be wrong.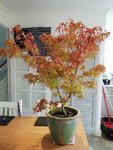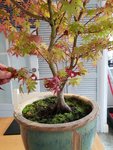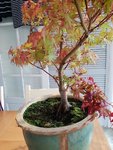 So I'm after some suggestions on what to do. At the moment I'm planning on waiting till the buds start swelling in the spring then chop both main trunks one longer than the other and root prune repot at the same time.
Any help or suggestion would be brilliant. I'm planning on doing a bonsai course in the up coming months
Thanks Andy