Messages

66
Likes

42
Location
USDA Zone

7b
[/URL][/IMG] Howdy y'all from TN, USA
I bought my first bonsai because I thought it looked awesome and started researching, now I'm looking around constantly to add to my humble collection of sticks. While I respect the ancient art of bonsai, I tend to like the unusual and let my heart take over at times (as you will see in the pics).
Wanted to show my collection thus far and get some advice (and maybe some criticism also).
My first baby (p.afra), I named her stick for obvious reasons. She was my guinea pig for hard pruning, still trying to figure out exactly what she will look like (probably broom).
Found this Juniper on clearance for $3. I couldn't pass it up, she was looking like death and I had to save her. I have no clue where to take this one.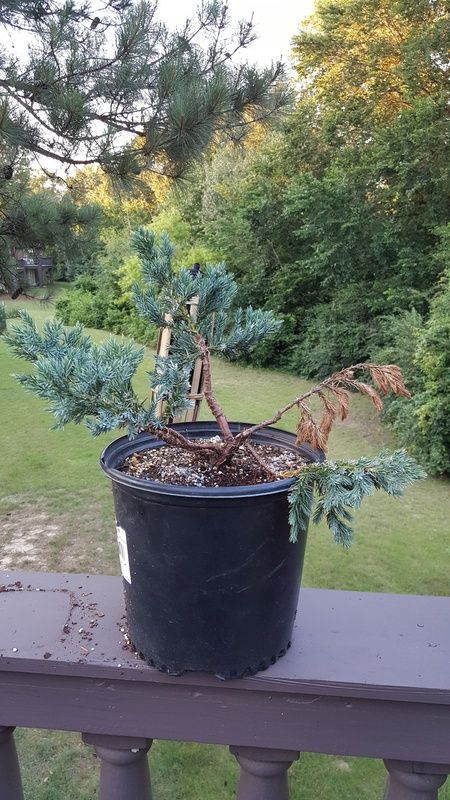 And just because Crape Myrtles are everywhere here in Memphis, I had to have one too. I didn't much care for the split trunk, but loved the way they bent like they were trained.
You can also see several future p.afras next to her.
My second p.afra, again this was a pity buy because she was looking sad. This is my guinea pig for wiring, yes I know it looks terrible. This one has an awesome split at the roots that I am working on exposing, hopefully the pic will show it. This is the only one I have a vision for, be it very untraditional.
That's all for now.