Messages

1,706
Reaction score

113
Location
USDA Zone

8b
Just a couple photos to show progress... unfortunately I don't have photos of the original stock material apparently. I got this tree at the PNBCA 2009 in a workshop with Tak Yamaura. He introduced this species to North America in the 70s apparently. It has spectacularly fine foliage, and grows very slowly. This tree is about 20 years old.
There were ways in which I wasted a good opportunity. I went in with the notion that I was taking the workshop to get the material... which is fairly expensive in it's own right. Tak is a good teacher I have no doubt, but I got so focused in on what I wanted to do with the material I failed to ask questions of him. And because I had no questions on how to approach the material, he sort of passed me over in favor of other people who didn't know what to do. His only comment was a remark of surprise that I put deadwood in the crown. So I paid about $350 for a great piece of material worth a good chunk of that, and missed out on an opportunity to have an experience with a good teacher. Silly rabbit....
Next time I'll fake it... even if I know what I want to do... there's something to be gleaned from THAT much experience, and I blew it. Oh well...
I still love the tree.
The pot is a very fine, signed tokoname... not a conventional choice, but I like it very much.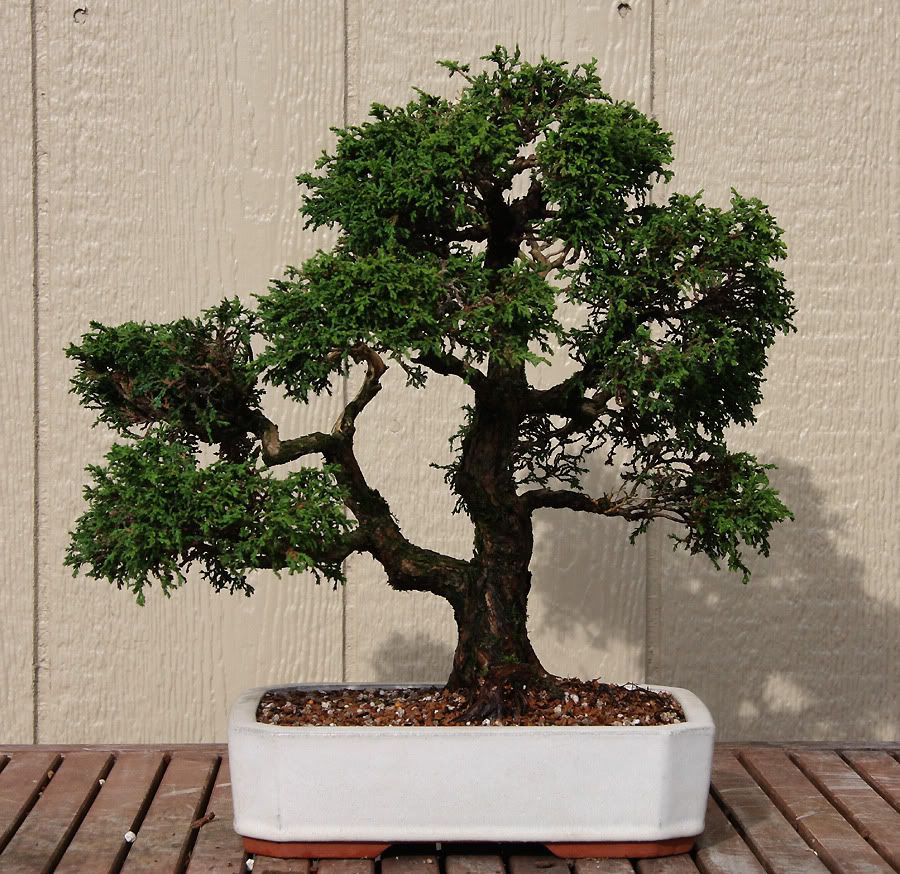 Photo was taken right after it was potted this year. The tree was much thinner than this when I originally got done styling it.
Photo from this weekend... it's about as full as it's going to get. I'll thin and shape it more in the spring, but it's a very pleasing form at this point. Very 'oak style' in a way...
Enjoy,
Victrinia
Last edited: